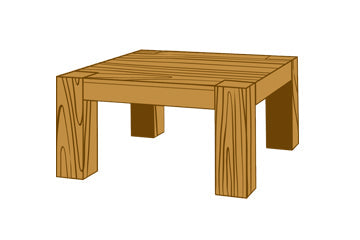 Coffee tables in solid oak wood
Showing items 1- 13 of 13.
Coffee tables in solid oak wood
Explore our wide selection of sustainable solid oak coffee tables with eco-friendly oil finish. These tables offer a perfect combination of natural beauty and eco-friendliness. Add style and functionality to your living room with our solid oak coffee tables.
Why buy wooden coffee tables?
Aesthetics and quality: NordicStory coffee tables made of sustainable solid oak are a testament to the natural beauty of wood. Each piece presents its own character, with unique grain patterns and shades that give it a distinguished and authentic look. Oak wood is renowned for its durability and strength, ensuring a coffee table that will stand the test of time.
Sustainability and responsible forest management: At Roble.Store we are proud to offer coffee tables made of solid oak wood from sustainable sources (FSC). We manufacture tables with responsible forest management practices, which ensure forest regeneration and biodiversity protection. By choosing one of our solid wood coffee tables, you are contributing to the conservation of the environment.
Versatile designs: We understand that every home has its own style and personality. That's why we offer a wide variety of sustainable solid oak coffee table designs. From Nordic or modern options to rustic and traditional styles, you'll find the perfect coffee table to suit your aesthetic preferences and home decor.
Functionality and practicality: Our solid oak coffee tables are beautiful and highly functional. They offer additional storage spaces to keep your items organized. Their solid surface is perfect for magazines, books and decorative items. Plus, some of our tables are stackable, giving you versatility and flexibility in your living room design.
Possibility of restoration: Solid wood coffee tables offer the advantage of being restorable. If they suffer damage or wear over time, you can easily renew them. Their solid structure allows for processes such as sanding, repairing and re-oiling the surface, restoring them to their original appearance. This ensures that the table can be used for many years to come and can adjust to any changes in your décor.