Solid wood tables
Solid oak tables
There are numerous reasons why you should consider buying a solid oak table. These tables offer a number of advantages that make them a popular and versatile choice for any home. 

Why buy solid wood tables?
- Durability and strength: Solid wood tables are known for their durability and strength. Solid wood is a solid, sturdy material that can withstand daily wear and tear and stand the test of time without losing its appearance and functionality. This means that your table will be with you for many years to come, providing you with a quality and reliable piece of furniture.
- Natural aesthetics and rustic charm: The natural beauty of solid wood is unmatched. Each piece of wood has its own unique grain pattern and hues, giving it a unique look and rustic charm. The warmth and organic feel of solid wood adds a touch of elegance and authenticity to any space, creating a cozy and inviting atmosphere.
- Versatility in sizes and shapes: Solid wood tables are available in a wide variety of sizes and shapes to fit your needs and the space available in your home. From large dining tables to medium-sized living room tables to small tables for small spaces, you'll always find an option that fits your lifestyle and specific requirements.
- Easy maintenance: Solid wood tables are relatively easy to maintain. With proper care, such as regular wiping with a soft cloth and applying a wood-specific oil or protectant, you can maintain the beauty and integrity of your table for a long time. We include a free care kit with every dining table. This kit contains everything you need to maintain and preserve the beauty of your table, such as detailed instructions, protective gloves, soft sandpaper and oil. So you can keep your table in top condition at no additional cost.
- Sustainability and respect for the environment: By choosing a solid wood table made in Europe under FSC (Forest Stewardship Council) standards, you are making a sustainable and environmentally friendly choice. The FSC certificate guarantees that the wood used comes from responsibly managed forests, which contributes to the conservation of natural resources and the protection of biodiversity.
What are the advantages of solid oak tables?
Solid oak tables offer durability, natural beauty, versatility, ease of maintenance and sustainability. They are a smart choice for those who value quality, design and environmental friendliness. With a solid wood table, you can enjoy a durable and aesthetically appealing piece of furniture that will become the focal point of your home.
Types of wooden tables
Coffee tables - Coffee tables - End tables - Side tables - Night tables - Kitchen tables - Side tables - Bedside tables - Light tables - Wall tables - TV tables - Coffee tables - Living room tables
Blog Articles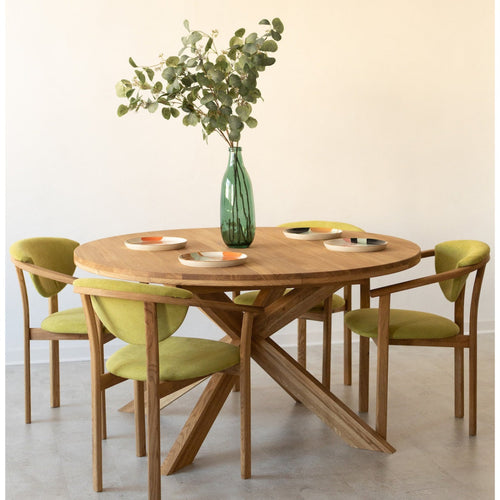 Looking for the perfect addition to your home? Colorful solid wood tables are an excellent choice to add a unique and welcoming touch to your spaces. From the freshness of a white wood table to the elegance of dark oak, each choice has its own charm. In this article, I will guide you through the different options available: white wood table, bleached oak table, natural colored oak table, dark oak table and honey colored oak table. let's explore together!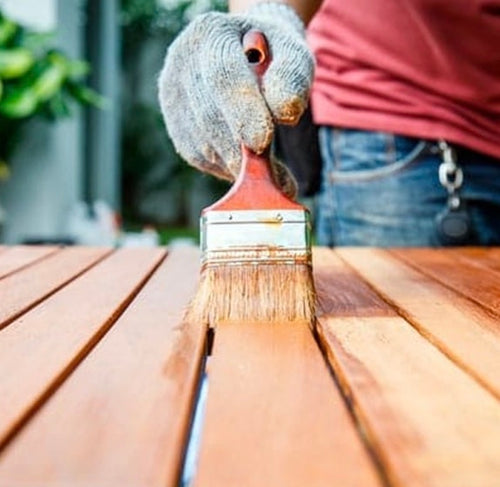 Have you ever admired those vintage style wooden tables that look rustic and full of charm? If you're looking forward to giving your old wooden table an elegant and antique touch, you've come to the right place. In this article, I will guide you through the steps to paint a wooden table in vintage style, transforming your piece of furniture into a unique piece full of character.
What size is your Dining Table? We provide you with some ideas to guide you and give you some tips for your choice. An essential piece of furniture in your living room or dining room is undoubtedly the Dining Table as it is a basic element that accompanies the Chairs. Therefore, when decorating a suitable space, it is important to think about factors such as size and functionality along with design.